Luxury Outdoor Design, Lawn Maintenance, Landscape Architect, and More for Potomac, MD, and the Surrounding Areas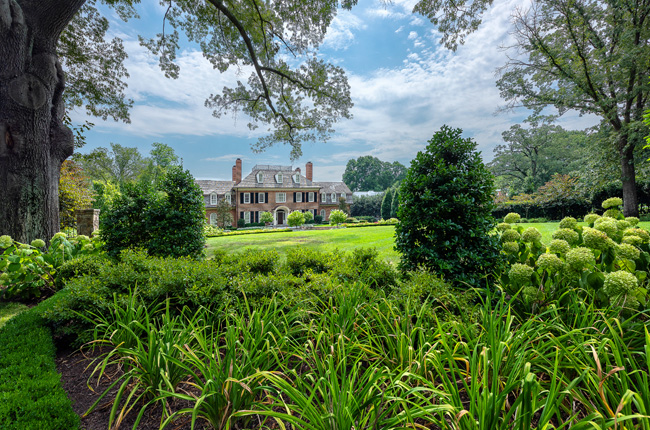 We are an award-winning landscaping company that offers unmatched landscape designs to clients residing in Potomac, MD, and the surrounding areas. Skilled in outdoor designs that combine natural and man-made elements, our landscape architects maximize your available space to create beautiful and practical designs that enhance your property.
Book a consultation with us today to see why we are considered the number one outdoor living company for landscape design in Potomac, MD, and the surrounding areas.
Landscape Design in Potomac, MD
Not every landscaping company in Potomac, MD is equipped with the tools, skills, and resources needed to create a timeless outdoor design, but at Colao & Peter, we are prepared to take on any landscape design project, no matter how straightforward or complex.
Whether you want to enhance your space with a custom deck or create flow with pathways and retaining walls, our luxury landscaping team is here to make your dream a reality with thoughtful designs that will be the envy of your neighborhood.
Landscape Architects for Potomac, Maryland
Landscape design is an intricate process that should be achieved by a skilled landscape architect. With an intimate understanding of how to properly plan your outdoor design, our landscape architects utilize the following elements of landscape design to create functional and aesthetically pleasing outdoor living spaces:
Texture– Our landscape architects understand that texture is an important part of any outdoor design, which is why we use natural and man-made elements to create textured contrast.
Lines– Although basic in theory, lines provide a sense of movement in your landscape design, giving them the power to draw you into certain areas or separate distinct spaces.
Form– The form of your landscape design can be used to relate how spaces are crafted. Composed of three-dimensional aspects, the structure is essential to shaping how a user feels in an outdoor space.
Yard Maintenance in Potomac, MD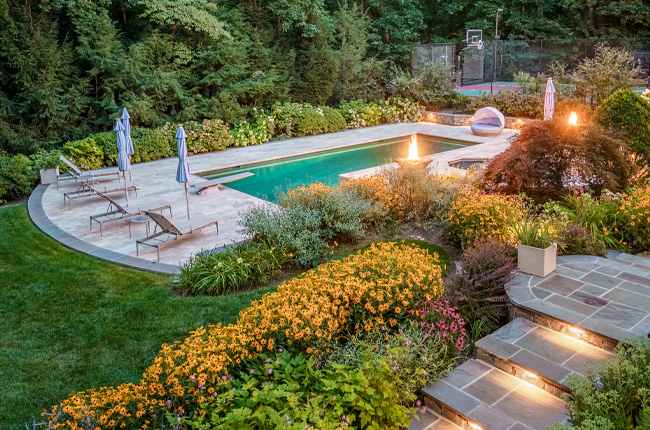 Named after the Potomac River nearby, Potomac is a charming small town that combines the beauty of nature with the conveniences of suburban living. Known for its highly educated residents and attractive residential property options, Potomac, MD is a haven for families and singles that enjoy the tranquility.
At Colao & Peter Luxury Outdoor Living, we proudly offer the best yard maintenance to Potomac, MD, and the surrounding areas. Unlike lawn maintenance companies that focus on quick-fix solutions to trim away unpleasantries, we offer year-round yard maintenance support, using optimal tools and methods to sustain your outdoor design. From lawn aeration to fertilization, mulching, and more, our lawn maintenance experts are here to ensure the optimal health of your landscape design during all seasons of the year. Contact us today to see why we are the preferred landscaping company for yard maintenance in Potomac, MD, and the surrounding areas.