Custom Pool Design, Custom Deck Builder, Pool Renovation, Luxury Landscaping, and More in Potomac, MD, and the Surrounding Areas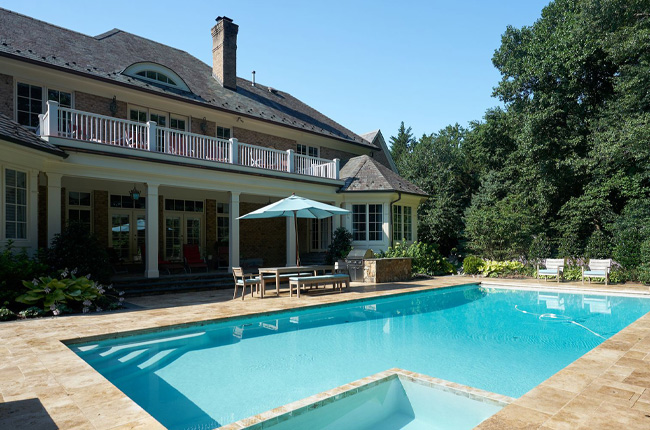 Nothing says luxury like your own custom pool for your Potomac, MD property. While a custom pool design is always a good idea, not every outdoor living company in Potomac, MD has the skills, resources, and tools required to create a custom pool design that meets your specifications, without sacrificing aesthetic appeal.
At Colao & Peter Luxruing Outdoor Living, we combine function and beauty with custom pool designs for Potomac, MD, and the surrounding areas. From crafting original custom pool designs to pool renovations, and more, we are here to make the custom pool of your dreams. Book a consultation with us today to learn more about custom pool design services for Potomac, MD, and the surrounding communities.
Custom Pools in Potomac, MD
Our in-house pool design team is here to help you maximize your space and add value to your property with custom pool designs. Keeping up on the latest design trends to vow visitors, our custom pools can be equipped with a wide range of custom features, such as:
Tanning Ledges
Grotto Caves
Cascades Water Features
Spa Spillovers
Automatic Pool Covers
Lighting, and more!
Custom Deck Building in Potomac, MD
If you want to enhance your custom pool design, or simply just want to extend your available living space, then a custom deck could be exactly what you are looking for. Our custom deck builders work with you and your available space to create a diverse outdoor area that makes your property attractive and functional. Available in rot-resistance composite materials, our deck builders install custom decks that outlast the ages and the elements–even pool chemicals do not stand a chance against our composite deck designs!
Luxury Landscaping in Potomac, Maryland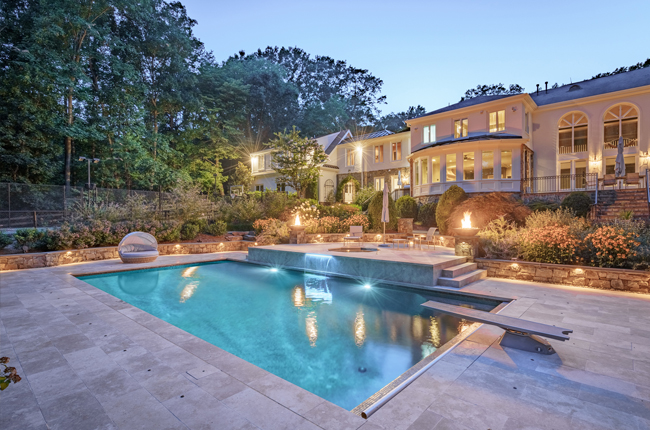 Potomac, Maryland is a Montgomery County area that is not only known for its natural beauty but for its highly educated residents. Named the seventh most educated small town in the nation, Potomac, MD has over 44K residents that call this incredible village home. With a suburban feel surrounded by the tranquility of nature, Potomac residents enjoy modern convenience and beauty all wrapped in one. 
At Colao & Peter Luxury Outdoor Living, we proudly offer luxury landscaping in Potomac, MD, and the surrounding areas. From custom deck builder services to lawn maintenance, pool renovations, and more, we offer all the luxury landscaping and hardscaping services that enhance the beauty and function of your property. Whether you have a vision in mind for your property or you are open to our landscape architect's suggestions, we work with you to create stunning designs that make your landscape dreams a reality. Contact us today to see why our outdoor living company is the preferred choice for luxury landscaping in Potomac, MD, and the surrounding areas.