Outdoor Living Company for Custom Pool Houses & Structures
In Sterling, VA, Washington, DC, Arlington, Great Falls, Leesburg, McLean, VA, and the Surrounding Areas
Luxury outdoor living structures and additions transform how you and your loved ones enjoy your home. Our outdoor design team at Colao & Peter will customize all aspects of your project, including pool houses, cabanas, landscape features, outdoor kitchen spaces, pool bars, and anything else you desire. We serve clients throughout Sterling, VA, Washington D.C., Leesburg, Great Falls, VA, McLean, VA, and the surrounding areas.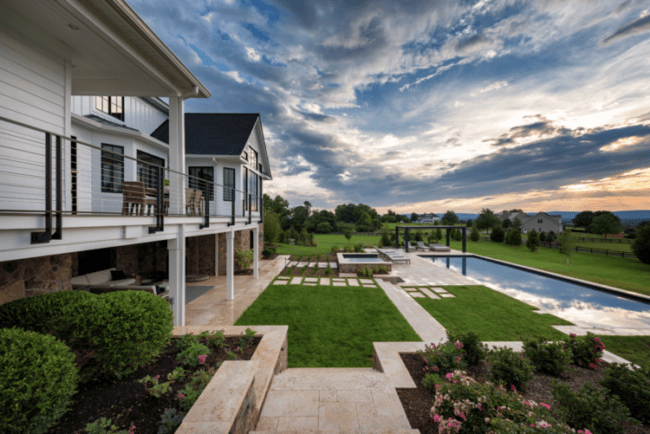 Our pool renovation design specialists tackle each project as an architecture firm would. Our dedicated, experienced, and knowledgeable designers provide comprehensive sheet sets for every project element based on your outdoor space, pool structure needs, and style preferences. After you visualize the design, we will make any adjustments until you're 100% satisfied. We are a client-focused firm that puts your needs first and takes your feedback to ensure quality and satisfaction throughout the project.
Pool houses and structures aren't complete without a fully functional outdoor bar or kitchen area. Whether you want a wood-fired oven for pizza night, a flat-top grill for at-home hibachi, or custom-built taps for a bespoke home bar, we can deliver. Our kitchen and custom deck builder teams serve clients in and around Sterling, Great Falls, and McLean, VA, Washington D.C., and the surrounding areas.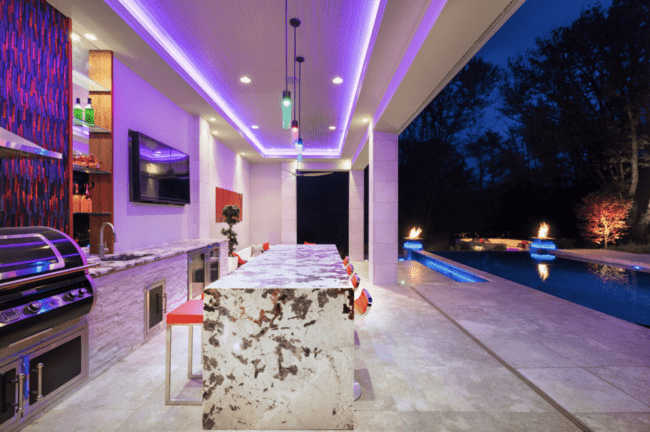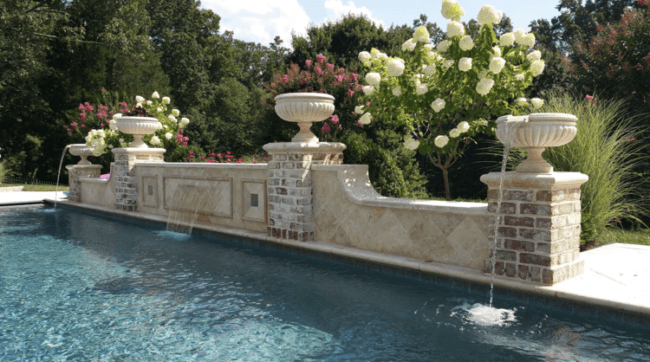 Our pool renovations transform your yard into a resort-style oasis. Our landscaping experts will highlight the natural beauty in your yard so that you can feel like you're at a five-star resort as you relax by the pool. Our custom deck builder teams collaborate with our luxury landscapers to craft the perfect blend between convenient pathways and lush plants and trees.
Why build a standard square pool when you can create your dream oasis? Our custom pool designers use high-quality equipment, stunning materials, and unique designs to create pool spaces you'll never want to leave. We incorporate all necessary pool houses and structures for a seamless design that places all focus on the crystal-clear water feature.
Whether you want to remodel an existing pool or start from scratch, our team can help.