Landscape Architect for Outdoor Design, Yard Maintenance, Custom Deck Builder, and Custom Pool Design in Washington, D.C.
When you are looking to design and transform your outdoor property space in Washington, D.C., you want to have a
landscape architect
that understands your goals and will give you a space that is unique and inviting. At Colao & Peter – Luxury Outdoor Living, we don't just use "luxury outdoor living" as a slogan. We embody this phrase with custom pool designs, custom deck designs, and looking at the whole of your outdoor space and utilizing all of it to provide you with a space that is functional and grand. We use materials that last and that fit your surroundings, providing an upscale look that matches your luxury home.
Contact us
today to learn more.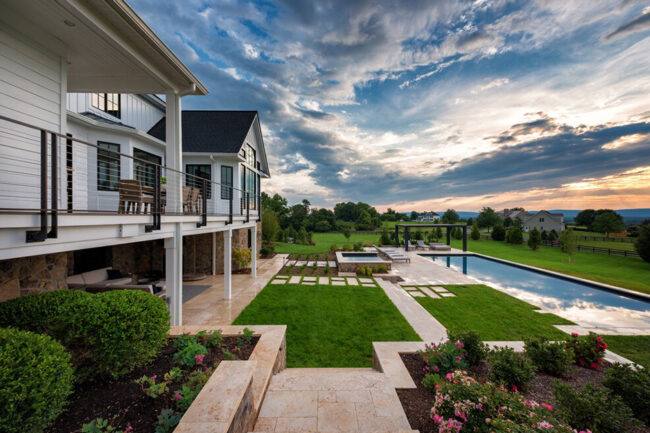 Custom Pools and Deck Builder in Washington, D.C.
Adding a custom pool to your property is the perfect way to add value while providing a whole new space to entertain and relax. Our custom
pool designs
make you feel like you have stepped into a luxury oasis and can feature any number of special touches, from making it an infinity pool to incorporating a waterfall or other features that you would find at a high-end resort.
The deck on your home is an extension of your living space. Whether you want to have space for entertaining and dining or just a quiet place to read next to a fireplace, we can make your custom deck a reality. Using composite materials, you will have the look of wood with the superior longevity and lower maintenance requirements you desire. We can include storage options, kitchen options, and more to make your deck uniquely yours. Contact our
custom deck builders
today.
Landscaping and Outdoor Living Company near Washington, D.C.
As the preferred landscaping company for upscale homeowners in Washington, D.C., we can provide you with a full suite of services for your property. From outdoor pool design and renovations to luxury landscaping and custom deck design, we provide our customers with outdoor living that can only be found in the best high-end resorts. And we can provide yard maintenance to keep your landscaping looking its best. Our professional team at Colao & Peter – Luxury Outdoor Living will bring their talents to bear on your project and transform your space into the luxury landscape that you envisioned.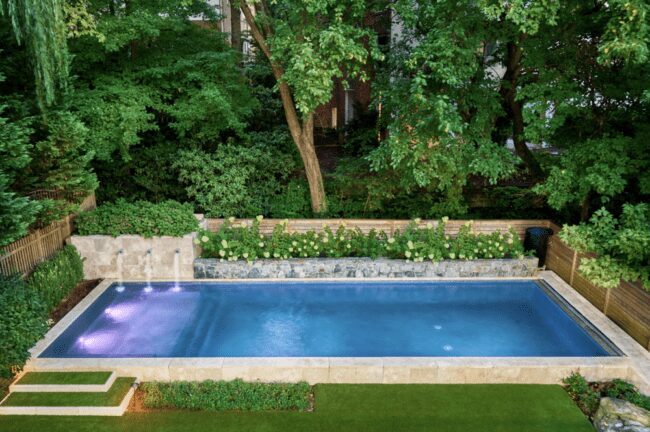 Washington, D.C., formally the District of Columbia, also known as Washington, the District, or D.C., is the capital city and federal district of the United States. The U.S. Constitution provides for a federal district under the exclusive jurisdiction of Congress; the district is not a part of any U.S. state (nor is it one itself). The city is divided into quadrants centered on the Capitol. There are 131 neighborhoods.