Driveway and Walkway Design and Installation
In McLean, Arlington, Great Falls, Leesburg, Sterling, VA, Washington, DC, and the Surrounding Areas
A well-kept front yard can boost curb appeal and welcome visitors with a luxurious first impression. At Colao & Peter Luxury Outdoor Living, we strive to create beautiful, comfortable outdoor living spaces with breathtaking driveways and walkways.
Your home extends beyond what's inside your house. Specializing in luxury landscaping, our team of designers, architects, and contractors at Colao & Peter provides stunning driveways and walkways to homeowners in Sterling, Washington, D.C., Leesburg, Great Falls, and McLean, VA, as well as the surrounding areas. Contact our team today to learn more about our luxury landscaping services.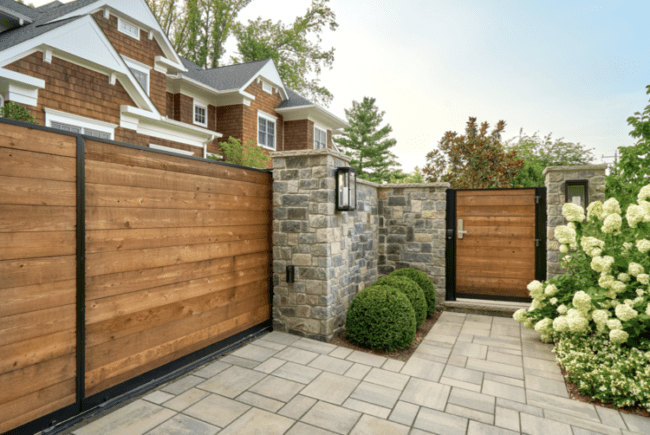 Driveway Hardscape and Landscape Design
Landscape design goes beyond the greenery. Adding stylish, personalized driveways and walkways can bring your home's exterior design together and increase the curb appeal—not to mention, it'll impress your guests!
As a full-service luxury outdoor living company, we offer landscaping services to enhance your outdoor living spaces, and our team of professional landscape architects uses only the finest materials.
No matter your style, we'll build your driveway, walkway, or patio to last and withstand the elements. If you're uncertain what layout would work best for you, our team can collaborate with you to devise a project plan that will leave you satisfied and comfortable in your new outdoor living space.
Walkway and Driveway Yard Maintenance
As a luxury outdoor living company, our team at Colao & Peter goes the extra mile to ensure high-quality grounds maintenance. From pest control to mowing to replacing sod, we will transform your yard and enhance your home's exterior appearance with well-trimmed, vibrant plant life.
Our team at Colao & Peter serves Sterling, Washington, D.C., Leesburg, Great Falls, and McLean, VA, as well as other surrounding areas.