LAWN AND YARD MAINTENANCE
In Great Falls, McLean, Sterling, Leesburg, Arlington, VA, Washington, DC, and the Surrounding Areas
ABOUT COLAO & PETER MAINTENANCE
Colao & Peter has some of the most experienced planting and grounds maintenance crews available in the DC metropolitan area. We focus on using the best quality products possible combined with a great attention to detail to ensure the highest-end results. With the proper plant and lawn care, our maintenance managers and crews guarantee our clients' properties always look their very best!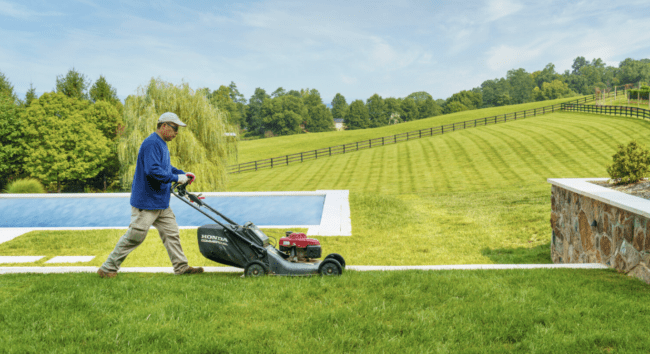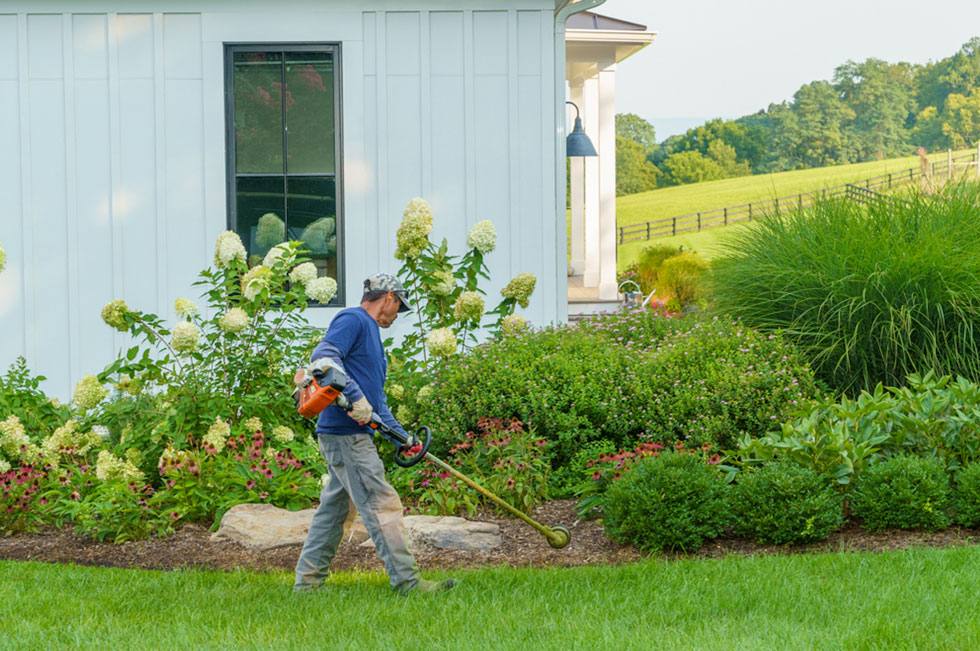 Let us do the work for you!
With our yearly contracts, we take care of all your grounds needs!
Schedule a Consultation to Explore the Possibilities for your Home!
Luxurious properties require detail-oriented yard maintenance to keep that high-end, lush appearance. A healthy landscape improves curb appeal, increases property value, and entices you, family, and friends to spend time outdoors.
At Colao & Peter Luxury Outdoor Living, we provide the best in yard maintenance services, including mowing grass, plant maintenance, planting, trimming, pest control, mulching, lawn aeration, fertilization, and more. Our expert team serves clients in Washington D.C., Sterling, Leesburg, Great Falls, and McLean, VA, and the surrounding areas.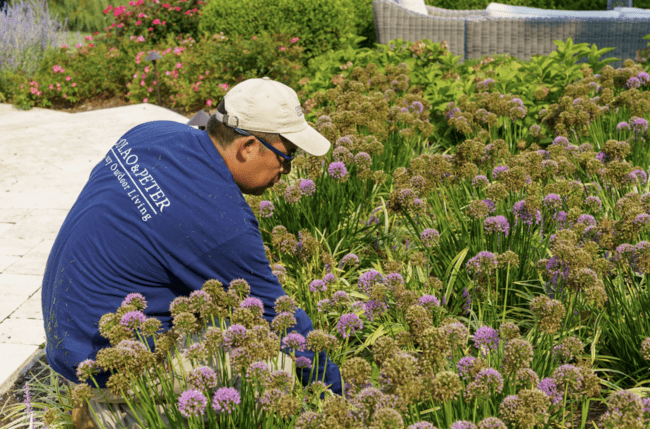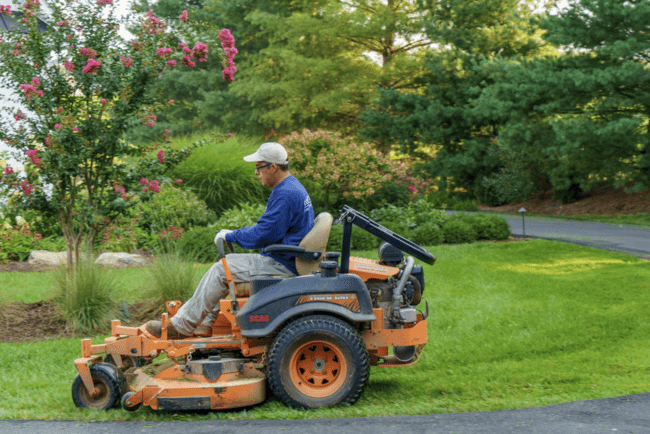 Maintaining your lawn is like maintaining your car—the more you care for it, the longer it will last. Our lawn care and ground maintenance specialists will ensure that your lawn always stays in pristine condition. To keep your lawn healthy, we provide lawn mowing, aeration, fertilization, and trimming.
Our professionals bring the best quality products and attention to detail to every project. We have all the equipment necessary to service your yard swiftly and carefully, so you can relax indoors, avoiding the hassle. When you sign up with us for an annual contract, our team will take care of all your grounds needs, perfecting every edge and pattern line for a clean, professional result all year-round.
Luxury Outdoor Living Company
Aside from lawn maintenance, luxury outdoor living requires many other upkeep services. Our team can handle plant maintenance, including planting new greenery, trimming, pest control, mulching, and more. Whether we installed your luxury outdoor space, or you just need help maintaining it, our team will analyze the area and create a tactical maintenance plan for optimal outdoor health and vibrance
If you're interested in creating a luxury outdoor living space, we can help. Our knowledgeable designers can transform any mundane yard into a five-star oasis. Our designs and installations can include fire features, custom landscaping, patio and decking, pavers and walkways, water features, swimming pools, nighttime LED lighting, outdoor kitchens and bars, kitchen islands, retaining walls, built-in seating, and anything else you can imagine.
If you can dream it, our team can create it. After crafting your luxury outdoor space, we'll help you maintain each component with extreme attention to detail.
If you're interested in creating or maintaining a luxury yard in or around Sterling, VA, Washington D.C., Leesburg, Great Falls, VA, or McLean, VA, our team can help. We'll begin with a consultation, examine your existing space, then craft an execution plan.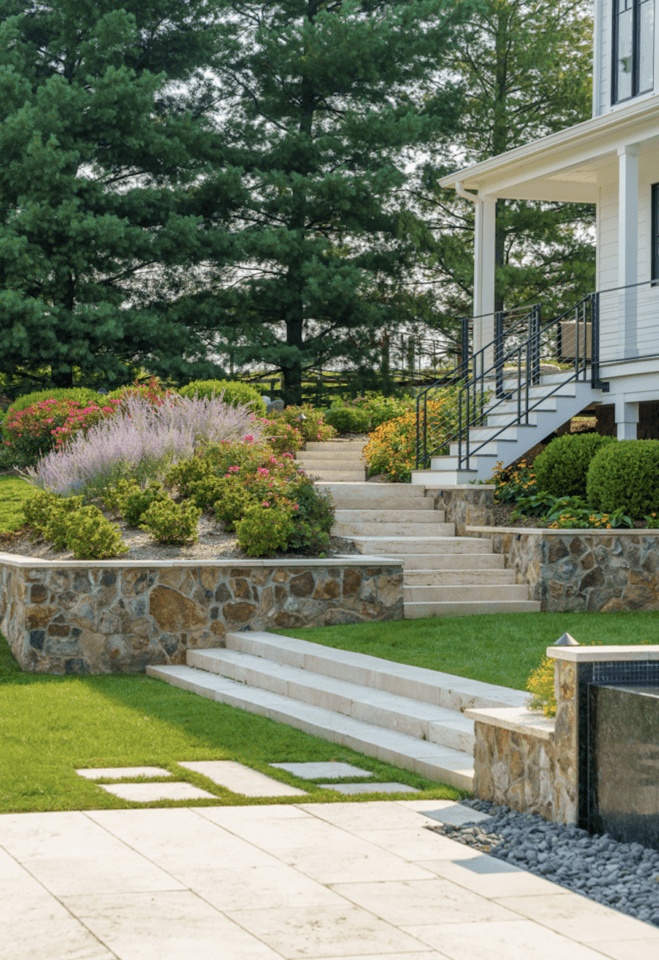 LAWN MAINTENANCE | MOWING | PLANTING | TRIMMING | PEST CONTROL | MULCHING | LAWN AERATION | FERTILIZATION | & MORE
Contact Colao & Peter today to speak with our team about your luxury yard maintenance needs.