Landscaping Company for Landscape Design, Lawn Maintenance, Pool Renovation, and Custom Deck Builder in Arlington, VA
You can't stay indoors all the time, and you want to have your outdoor experience mirror your indoor experience in Arlington, VA. Just like you have an architect that designs your home, you should utilize the experience of a
landscape architect
to design your outdoor living space. When you work with the team at Colao & Peter – Luxury Outdoor Living, you are getting an experienced landscaping company that provides custom
pool designs
, custom deck designs, as well as luxury landscaping that you would expect to find at high-end resorts. Contact our team today to start working on your custom outdoor retreat.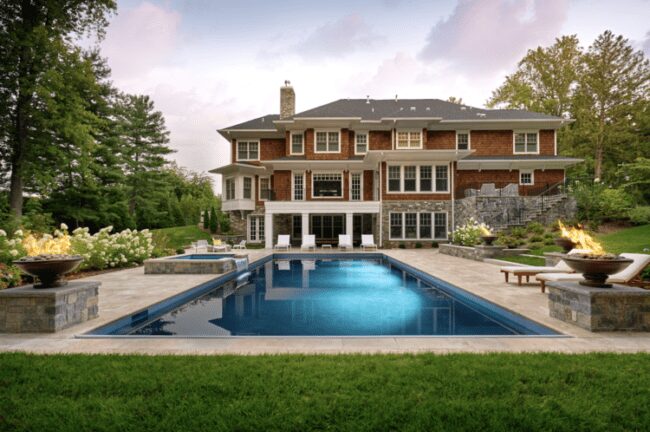 Custom Pool Design and Deck Builder in Arlington, VA
Normal decks are square or rectangular and don't have any character and don't really match up with the home. We don't build normal decks; we build extensions of your living space. We add the little touches that make it a luxury space, from hidden lighting in the railing and steps to maintenance-free materials and incorporating your desires for seating, storage, aesthetics, and more. And the space below your elevated decking isn't just an afterthought, it is treated just as important as the rest of your deck.
Along with your custom deck design, we also create high-end custom pools. Whether you are looking for a relaxing spa-style pool or a more natural pool setting complete with a grotto and waterfall, we can bring the tropical feel, classic style, or any other design elements that you are looking for. We work with a variety of materials as well, from custom concrete to tiles, and incorporate multiple levels to take advantage of spectacular views from your property. Contact our custom pool and
custom deck builders
today.
Landscape Architect and Outdoor Living Company serving Arlington, VA
Your outdoor living space should be as elevated as your indoor living space. Working with our landscape architects will provide you with insights that mesh with your current home while still providing a distinct style that provides a unique experience. We have worked with many homeowners in Arlington, VA to create luxury landscaping that feels like it was transported from a PGA golf course. Let our creative team at Colao & Peter – Luxury Outdoor Living be your landscaping company with custom pool designs and renovations, creative yet fun deck designs, and more.
Contact us
today to have us transform your outdoor space.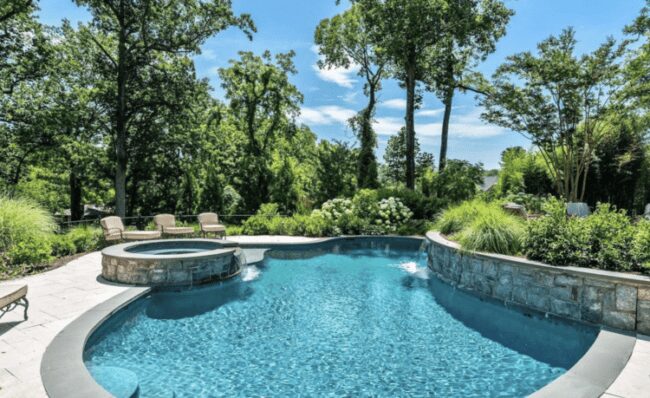 We are proud to offer services in Arlington, VA, and the surrounding areas. Located in Northern Virginia on the southwestern bank of the Potomac River directly across from Washington, D.C., Arlington is home to the Pentagon (headquarters of the U.S. Department of Defense), the Defense Advanced Research Projects Agency (DARPA), Reagan National Airport, and Arlington National Cemetery. With the passage of the Residence Act in 1790, Congress approved a new permanent capital to be located on the Potomac River, the exact area to be selected by U.S. President George Washington. Today, Arlington has a vibrant community where many live and work. If you are a homeowner in Arlington and love where you live but don't love your property, then it's time to speak with Colao & Peter – Luxury Outdoor Living.