Custom Deck Builder in Leesburg, VA
Elevate your outdoor living with a tranquil oasis designed just for you!  Discover the art of outdoor luxury with trusted custom deck builders in Leesburg, VA, crafting tailored spaces that harmonize with your lifestyle and accentuate the beauty of your property. Whether you are remodeling or investing in a custom deck for the first time, our deck builders bring your vision to life with precision and care. Contact us today to start planning your outdoor space!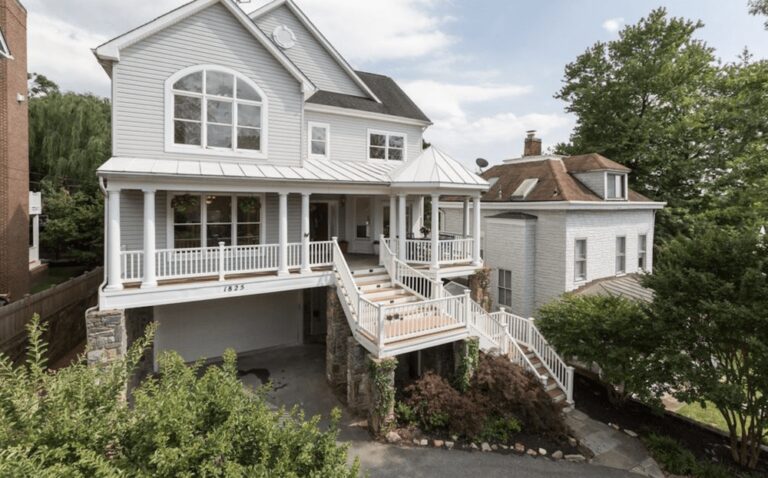 Deck Builder in Leesburg
A custom deck builder is a professional who specializes in designing, constructing, and enhancing outdoor living spaces–and our team does it best! Our deck builders work closely with Leesburg, VA homeowners to create personalized deck designs that complement the architecture of the home, suit your lifestyle, and maximize your outdoor living potential.
From material selection to design intricacies, our custom deck builder tailors each project to meet the specific needs and preferences of each client, ensuring a unique and functional outdoor space you will love. Here is what sets us apart as the best deck builders in Leesburg, VA, and the surrounding areas:
Unparalleled Craftsmanship – Our work reflects meticulous attention to detail and an unmatched level of skill, ensuring every aspect of your custom deck is expertly crafted to perfection.
High-Quality Materials – We use top-tier materials, selected for their durability, aesthetics, and resilience, guaranteeing a long-lasting and visually stunning deck for your outdoor space.
Cutting-Edge Techniques – Employing the latest industry innovations and methods, our deck builders integrate modern techniques to construct and design your custom deck, ensuring it stands out in both form and function.
Custom Builder for Decks in Leesburg, Virginia
Leesburg, Virginia has a unique blend of history and modern living. This charming town is known for its picturesque landscapes, combining historic architecture with modern amenities. Its beauty extends beyond its lush surroundings to the beautiful properties that fill the area, offering residents a sense of elegance and comfort–and we are proud to contribute to the beauty of the local community through custom deck building!
At Colao & Peter – Luxury Outdoor Living we stand as the premier custom deck builder service in Leesburg, VA, and the surrounding areas. Our deck builders transform outdoor spaces into personalized havens, turning your vision of an ideal outdoor living area into a reality. Since 2012 we have pushed the standards of custom outdoor living, offering unparalleled craftsmanship and innovation. Our commitment lies in creating bespoke outdoor environments that perfectly complement your lifestyle. Contact us today to learn more about custom deck builder services for your Leesburg, VA property!