Landscape Architects in Middleburg, VA
The award-winning landscaping company of Colao & Peter — Luxury Outdoor Living has an unmatched reputation for creating and maintaining elegant and luxurious properties in Middleburg, Virginia.
If you need a landscape architect to revamp your property or wish to hand over yard maintenance to professionals, rely on us for personalized white-glove service and a yard that transcends the ordinary.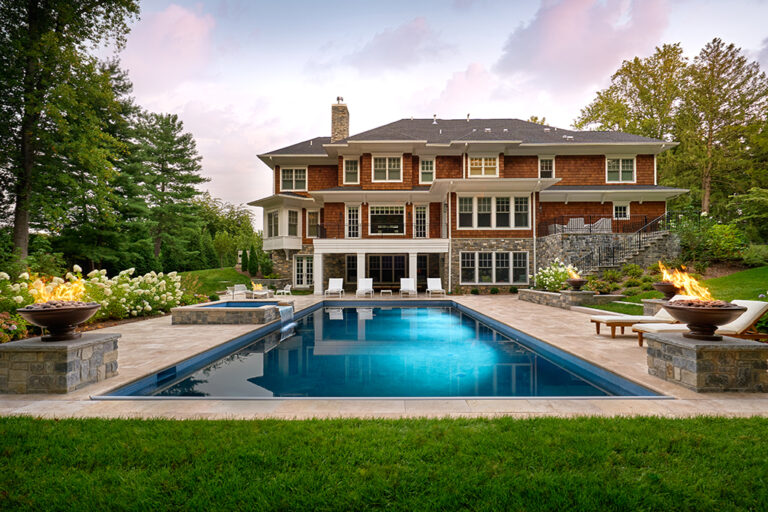 Lawn Maintenance in Middleburg
Discover the Difference of a Custom Landscape Perfectly Maintained by Professionals
Middleburg is synonymous with beautiful homes and lush, green lawns, but maintaining perfectly manicured yards takes time. Colao & Peter — Luxury Outdoor Living's lawn and yard maintenance services ensure your property always looks its best. We offer yearly contracts to maintain your grounds with mowing, plant care, and more. We give lawn care the same attention to detail as we do landscape design, so you will enjoy a perfectly maintained property without the back-breaking work.
In addition to lawn maintenance, we keep outdoor areas looking spectacular year-round with seasonal plantings and updates. With the most knowledgeable and experienced crew in the Washington Metro area taking care of the details, you can rest easy knowing your property is in good hands.
Outdoor Design and Luxury Landscaping in Middleburg, Virginia
Freshen up your Middleburg, Virginia property with new luxury landscaping or turn a neglected spot into a resort-like retreat, complete with a custom swimming pool, with help from the landscape designers of Colao & Peter — Luxury Outdoor Living. Our landscape architects' approach to outdoor design combines the most sought-after features in outdoor living, like outdoor kitchens, with custom stonework, masonry, and garden plans that complement your home. The result is a one-of-a-kind extension of your home that's ideal for relaxing or entertaining.
Let our talented landscape architects turn your yard into a showplace. We are more than a typical landscaping company, so get in touch with us to begin a complete property makeover. Contact a landscape architect today for fantastic landscape design services.
Known as the "Horse and Hunt Capital" of America, thanks to the abundance of horse farms, fox hunts, and steeplechases, the charming enclave of Middleburg, Virginia, is a beloved escape from Washington, DC. The picturesque downtown district oozes historic charm, and the well-preserved buildings earned it a spot on the National Register of Historic Places. The rolling hills, gracious homes, and calendar packed with equestrian events attract thousands of visitors, and a long list of well-known names make their home in the small town.
Contact us today to learn more about landscape architects in Middleburg.