Landscape Design, Landscape Architect, and Outdoor Living Company in Leesburg, VA
Residents of Leesburg, Virginia, turn to Colao & Peter – Luxury Outdoor Living for professional landscape design services.
We believe our clients should enjoy their outdoor spaces and achieve the results they've always dreamed about. From transforming a front yard into one that makes a stunning statement and adds curb appeal to selecting the perfect water features, our design team is here to make dreams a reality.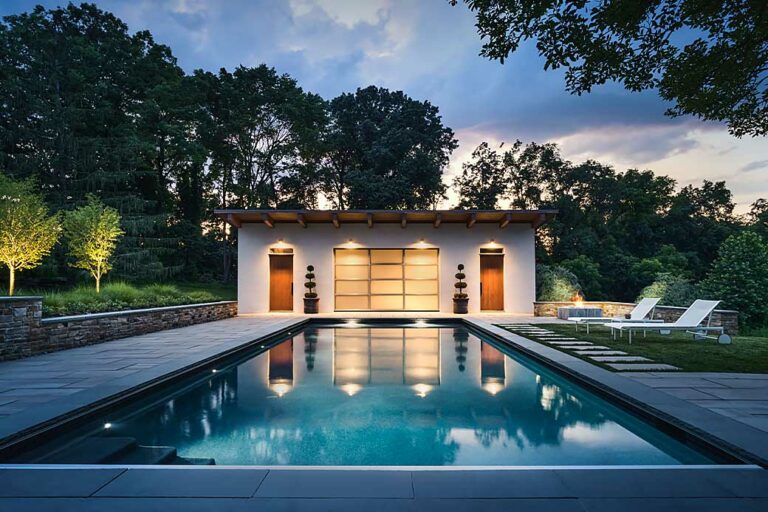 Landscape Design Services in Leesburg. VA
Discover the Difference of a Custom Landscape Designed by Professionals
Our outdoor living company crafts a personally tailored design for each of our clients and meets their individual needs. Every landscape architect on our team not only has an eye for design but also some of the most well-loved outdoor landscape design ideas. Some of these popular features include comfortable seating spots, ponds, fountains, and outdoor cooking areas to entertain family and friends.
Could your Leesburg property benefit from the advice and inspiration of a landscape architect? At Colao & Peter – Luxury Outdoor Living, we carefully listen to our clients' needs and work meticulously to bring these concepts to life. Businesses and homeowners have seen their properties reach their full potential with gorgeous trees, shrubs, flowers, and more while benefitting from higher property values and curb appeal.
As the area's most trusted landscaping company, we can handle the task of reconfiguring and improving a front, back, or side yard on a property. We have a wide range of landscaping ideas to present to our customers. We also ensure every client is 100% comfortable and ecstatic with our finished work.
Everyone deserves to experience the beauty and luxury of a gorgeous outdoor space and can do so with our experts at Colao & Peter – Luxury Outdoor Living!
Landscaping Company Near Leesburg, Virginia
Our incredible and passionate landscaping company proudly provides services to Leesburg, Virginia, and the surrounding communities.
Leesburg is a beautiful city with many educational opportunities, including Beacon College and Lake-Sumter State College. The famous sharpshooter Annie Oakley once offered shooting exhibitions throughout the 1920s, and today, residents enjoy this city as a welcoming and safe place to retire. Leesburg also has many shops, restaurants, and sites for residents and visitors to experience.
If you'd like to bring out the best of your property, work with our trusted landscape team in and around the Leesburg area. Contact us at Colao & Peter – Luxury Outdoor Living, the top outdoor living company offering landscape design.
Contact us today to schedule a consultation.