Outdoor Design in Sterling, VA
When you want to transform your outdoor space, then it may be time to invest in outdoor design services–and we are here to help! At Colao & Peter – Luxury Outdoor Living we specialize in landscape design in Sterling, VA, and the surrounding areas. Collaborating closely with our clients, we capture your aspirations, preferences, and the essence you desire in your outdoor design to create a space you can be proud of.
Through meticulous planning and execution our landscape architects bring to life sustainable and luxurious outdoor designs that perfectly align with your desires. Our commitment to excellence and sustainability is at the core of our landscape services, making us the premier choice for those seeking exceptional landscaping solutions in Sterling, VA, and the surrounding areas. Contact us today to chat with us about your landscape design needs!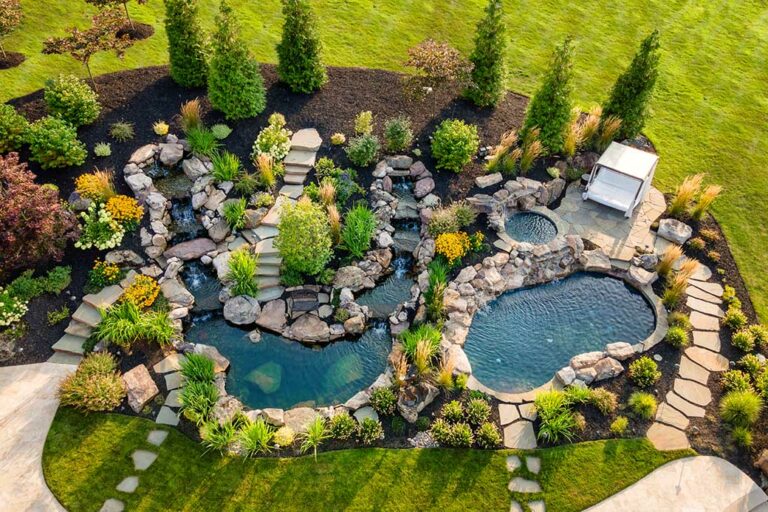 Landscape Architect for Landscape Design in Sterling, Virginia
Our landscaping services redefine the art of outdoor design, offering a comprehensive approach that encompasses both hardscaping and softscaping. As skilled landscape architects we blend innovation and creativity to craft well-rounded and exquisite landscape designs for Sterling, VA, and the surrounding areas.
From concept to execution, our team of landscape architects meticulously crafts outdoor landscapes that not only meet your desires but exceed your expectations. Our outdoor design services for Sterling, VA include but are not limited to:
Landscape Design-Build
Custom Pools & Spas
Decks & Carpentry
Masonry & Hardscapes
Driveways & Walkways
Pool Houses & Structures
Fire & Water Designs
Outdoor Furniture
and more!
If you can dream it, we can create it. Chat with our landscape architects today about our landscape design dreams and see how we make your vision a reality!
Landscaping Company in Sterling, VA
Sterling, Virginia is a dynamic and thriving community, offering residents a blend of suburban charm and urban amenities. Seated in Loudoun County, Sterling has a vibrant landscape, top-rated schools, diverse dining options, and a strong sense of community. These appeals make Sterling an appealing destination for families and professionals seeking a well-balanced lifestyle.
As the premier landscaping company in Sterling, VA we take pride in our commitment to excellence and sustainability. Since 2012, our dedicated team of landscape architects have been pushing the boundaries of traditional landscaping, offering unparalleled outdoor design services that redefine outdoor spaces. With a focus on customer satisfaction and environmental responsibility, we stand as the go-to lancing company for exceptional landscape design. Contact us today to see for yourself why we are the best landscaping company in Sterling, VA, and the surrounding areas.